RTTY.COM's
CODE-CARD CORNER
Teletype Repairmen and other Data Professionals have almost always carried Credit Card and Ruler-style pocket and wallet references of the various data interchange codes, print element character position charts, and other information of value in their work.
They were often promotional items, trade-show giveaways, and "Badges Of Honor" from tech schools and training courses.
Here we present a few samples for your perusal and enjoyment. If you have one that should be in this area of "Honor", please send us a .gif or .jpg, and it will be given celebrity status.
---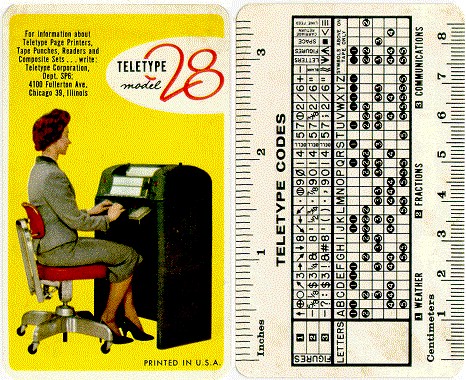 ---
Teletype Corporation 50th Anniversary Code Card

---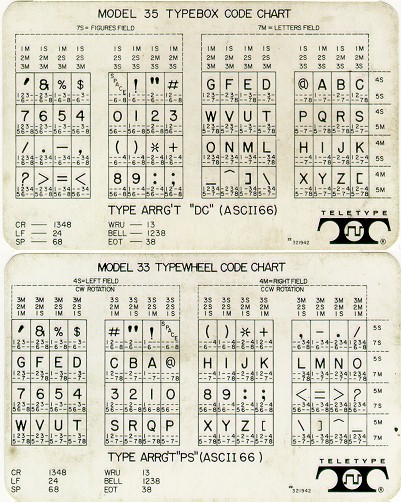 ---
Canadian Pacific -Canadian National Telecommunications Code Card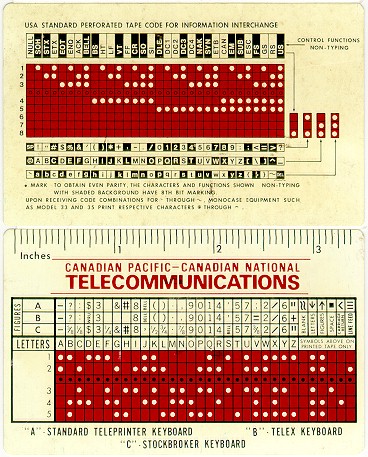 ---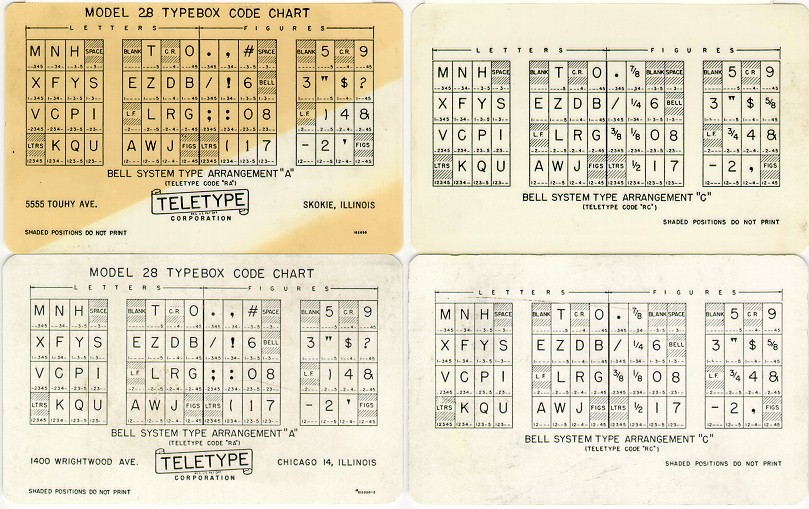 ---
Mergenthaler Composition Systems Code Card

---
General Electric Service USASCII Code chart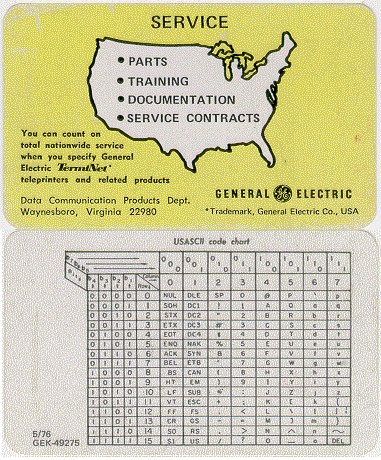 ---
Western Union 1968 ASCII & Five Level Codes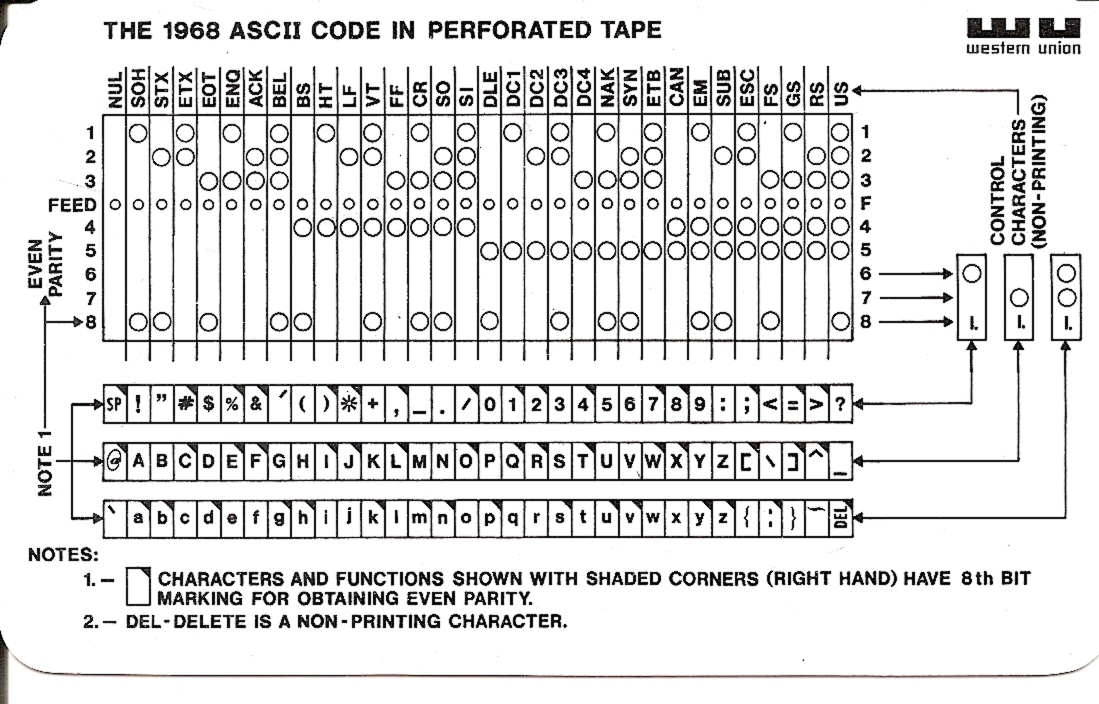 contributed by Russ Miller, WA3FRP (11/20/2011)
---
United Kingdom (UK) Post Office International Telegraphs Five Unit Slip Reading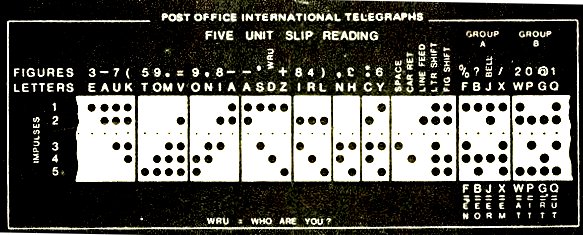 contributed by Larry Rice, VK6CP (11/23/2011)
---
Telecom Australia
International Telegraph Code No. 2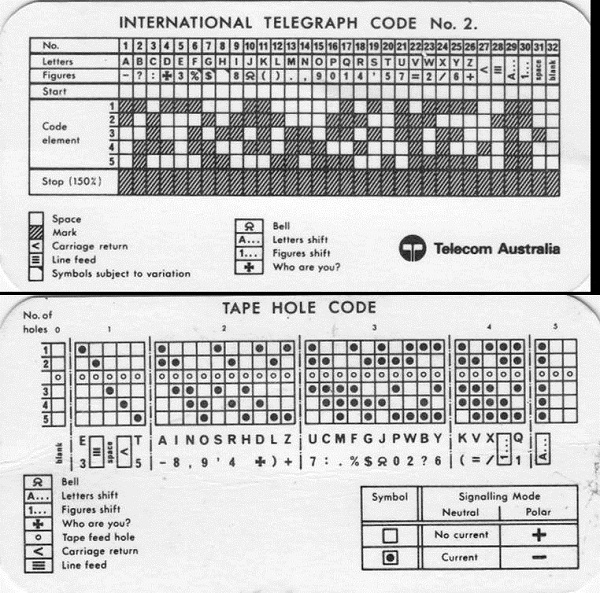 contributed by Larry Rice, VK6CP (12/4/2011)
---
Telecom Australia
International Alphabet No. 5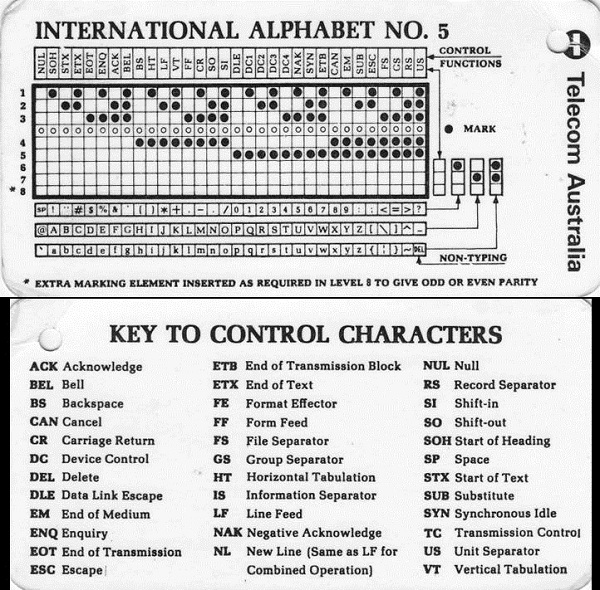 contributed by Larry Rice, VK6CP (12/4/2011)
---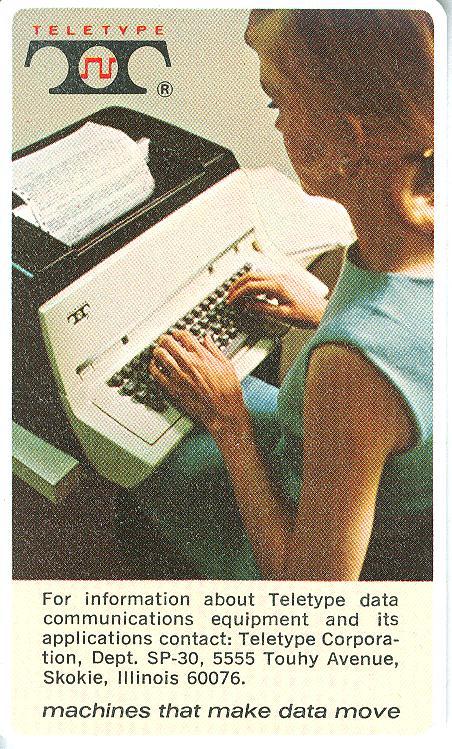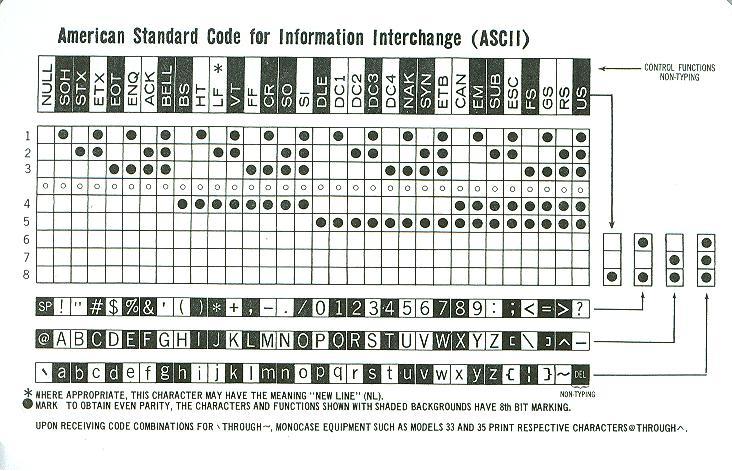 contributed by Steve Ripper, (1/7/2012)
---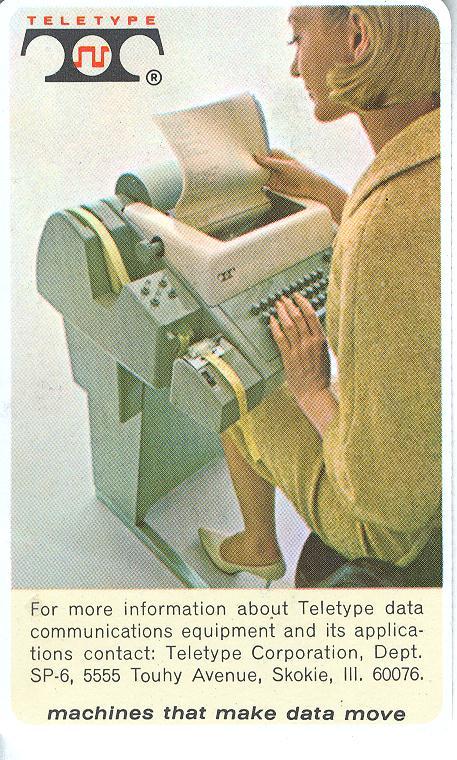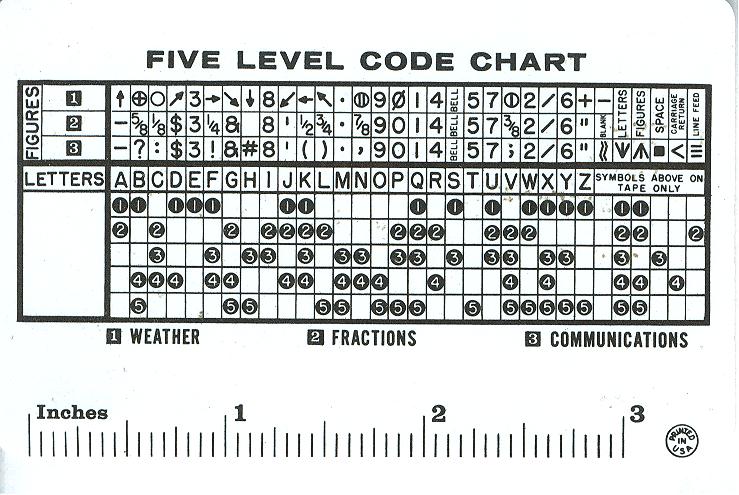 contributed by Steve Ripper, (1/7/2012)
---
TermiNet 300 Data Communications Printer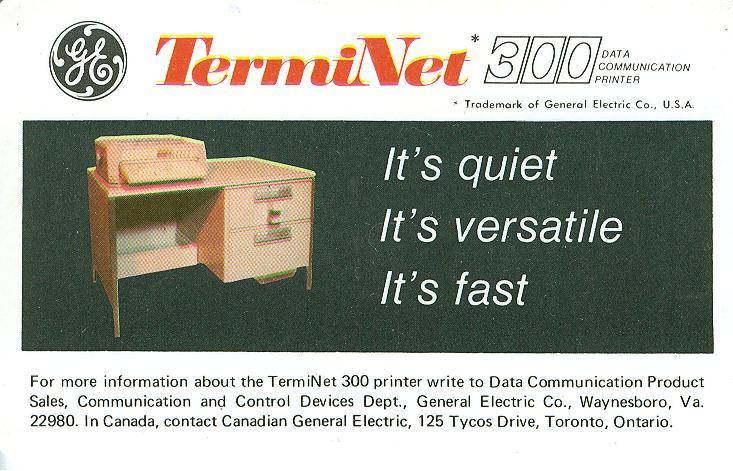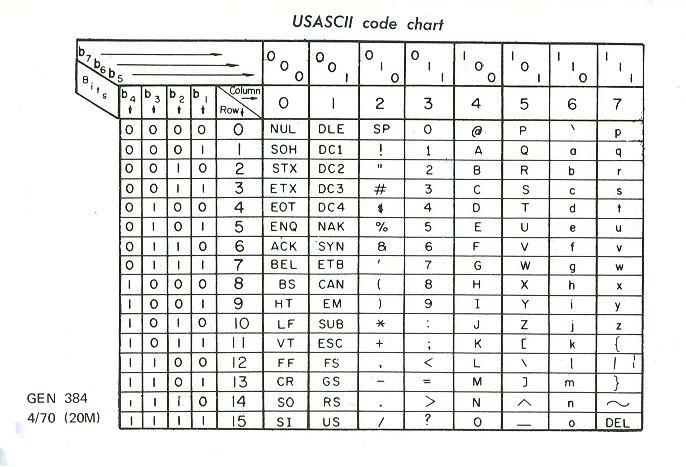 contributed by Steve Ripper, (1/7/2012)
---
Western Union Keyboard & 5-Channel Tape Codes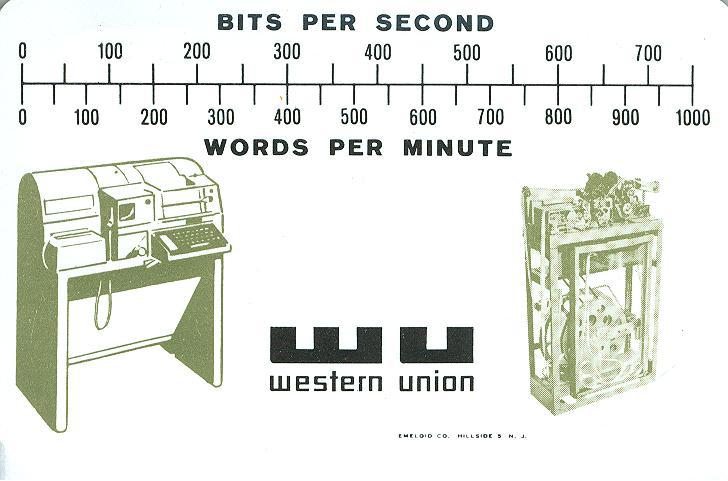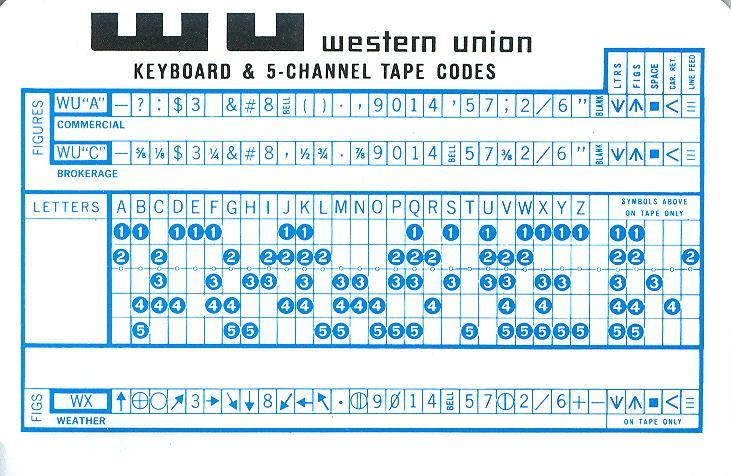 contributed by Steve Ripper, (1/7/2012)
---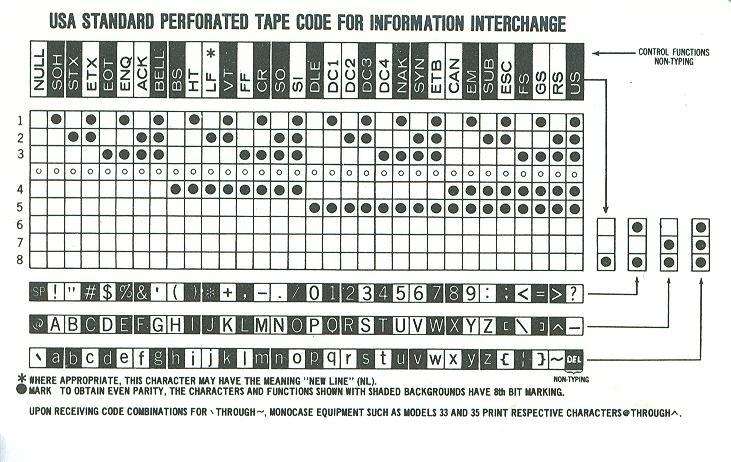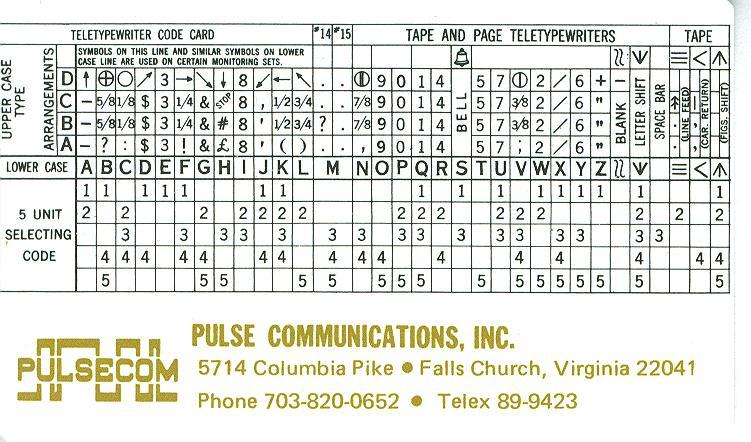 contributed by Steve Ripper, (1/7/2012)
---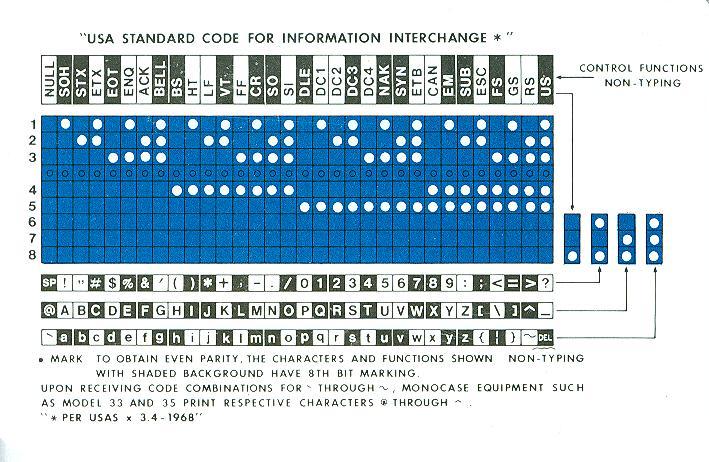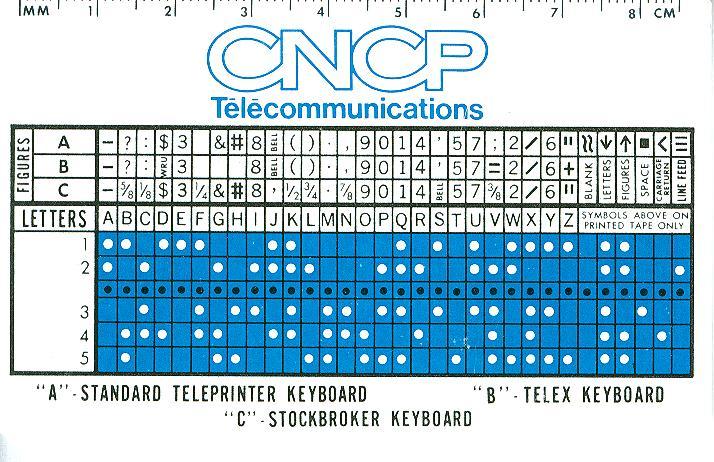 contributed by Steve Ripper, (1/7/2012)
---
Northern Electric NE-32 Teleprinter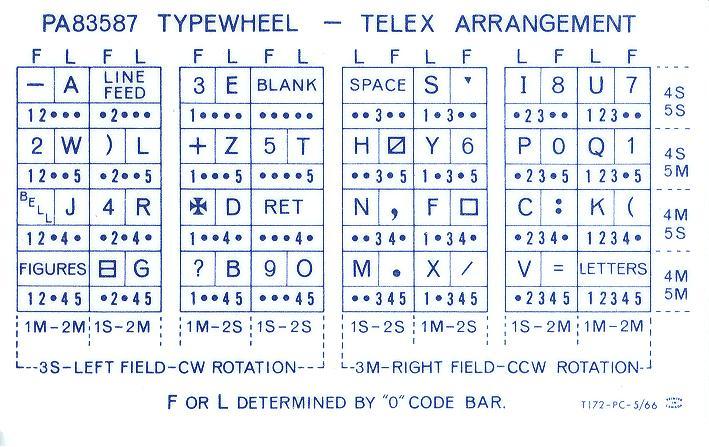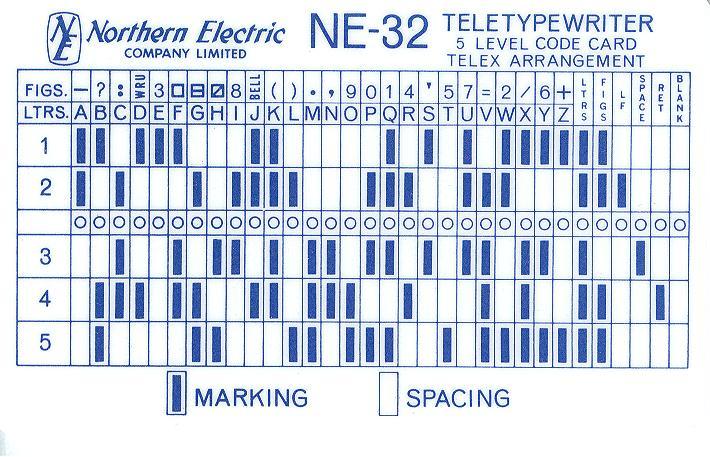 contributed by Steve Ripper, (1/7/2012)
---
CNCP Telecommunications System Training EBCDIC/ASCII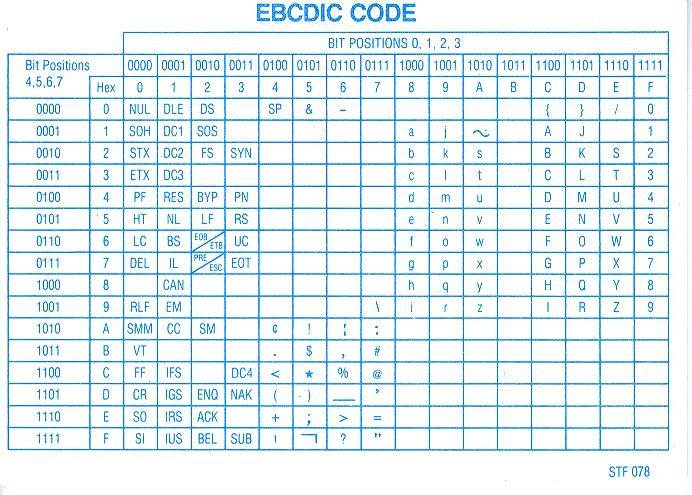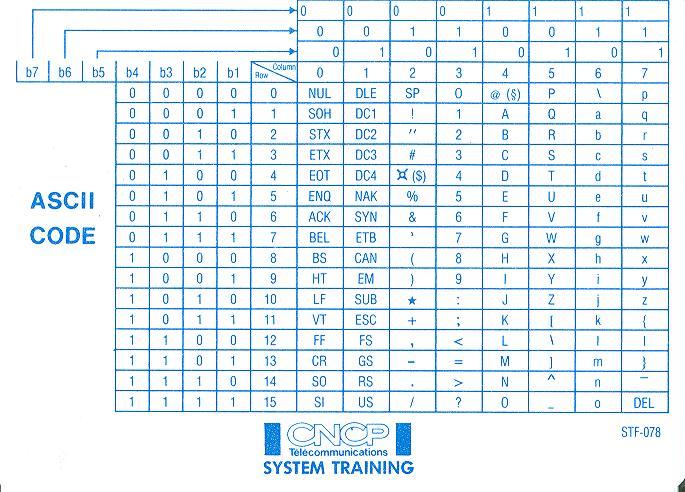 contributed by Steve Ripper, (1/7/2012)
---
CNCP Telecommunications System Training EIA Modem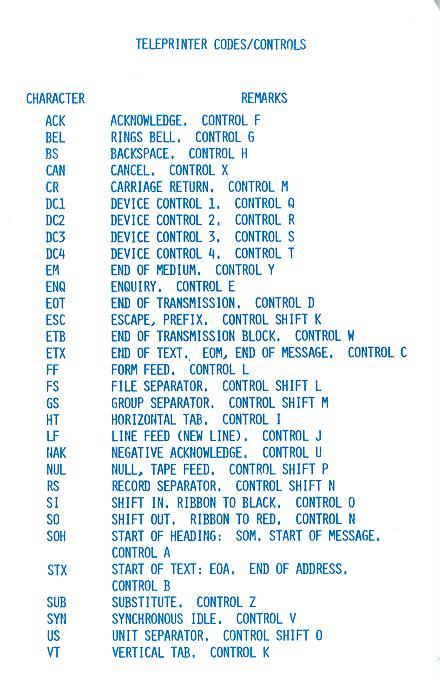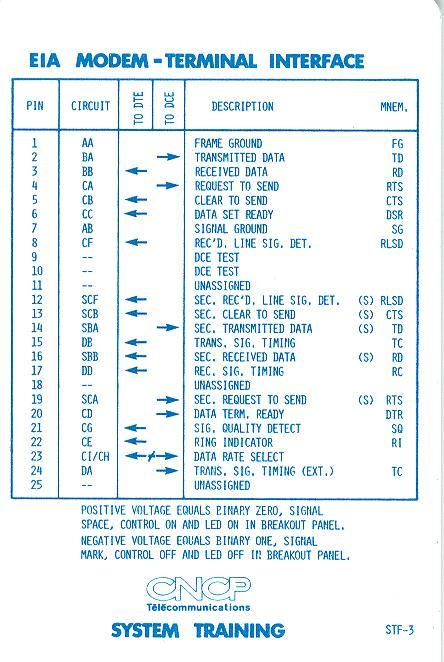 contributed by Steve Ripper, (1/7/2012)
---

contributed by Steve Ripper, (1/7/2012)